Netflix has something for everyone, but there's plenty of rubbish padding its catalogue of classic TV shows everyone has heard about. Our guide to the best Netflix series will help you avoid the mediocre ones and find the best things to watch. We try and pick out the less obvious gems, too, so we're confident you'll find a must-watch show you don't already know about.
The Queen's Gambit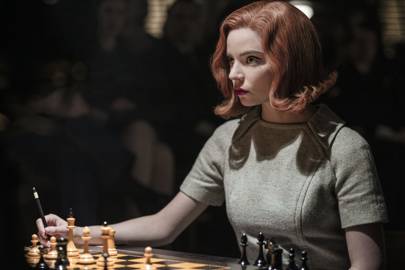 Stylish, compelling and intensely watchable, this seven-part limited series is based on a novel of the same name, and follows chess prodigy Beth Harmon from an orphanage in Kentucky to duelling with Russians in Moscow. Anna Taylor-Joy excels as the troubled Harmon, and the series is so surprisingly gripping that it will have you pondering a monthly subscription to Chess.com.
The Haunting of Hill House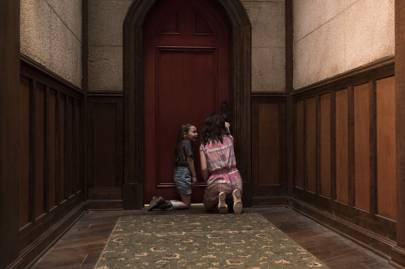 Loosely-based on the gothic horror novel of the same name by Shirley Jackson, The Haunting of Hill House is horror at its finest – gripping, stunning and most of all, terrifying. The Crain family move into Hill House in the summer of 1992 to renovate and eventually flip it, but when they're forced to stay longer, paranormal activity drives one family member over the edge, leaving the rest to flee. Twenty-six years later and disaster strikes again, forcing the remaining family members to meet and confront the haunting memories ruining their lives. Hill House never holds back on the jump scares, making its tension-building simply unbearable (in the best way). And despite the obviously supernatural elements in its plot, the horror grounds itself in the stories of the lasting Crain family members.
Challenger: The final flight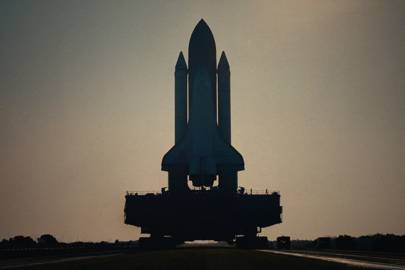 In 1986 the space shuttle Challenger suffered total disaster, breaking up 73 seconds after launch and killing all seven crew members on board. The tragedy reshaped the space programme. In this four-part documentary, the crew's surviving family paint a picture of the astronauts which was one of the most diverse crews ever created and included school teacher Christa McAuliff who was picked to be the first private citizen in space. The series retells the disaster and dives into the mechanical failures and decision making process, speaking to former Nasa engineers and officials who worked on the mission and had raised safety concerns before the launch.
Chewing Gum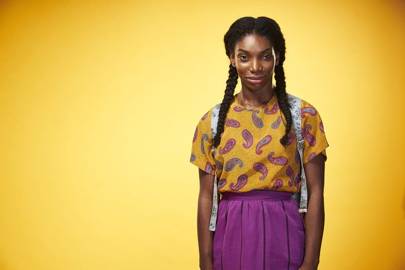 Chewing Gum is gloriously rude, funny and awkward. Created by and starting Michaela Coel, the creative force behind I May Destroy You, the comedy series follows Tracey, a young, black, Londoner who is intent on escaping her Christian upbringing and losing her virginity. What results is a hilarious but always cringe-inducing zip through the uncertainty of young adulthood.
Orphan Black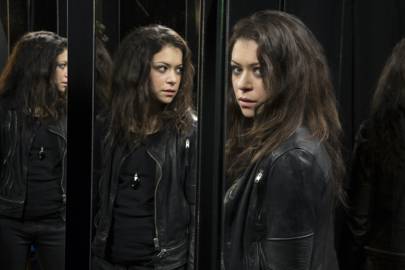 Looking for hidden gem on Netflix? Look no further than Orphan Black. The sci-fi drama grew in prominence after an Emmy win for leading actress Tatiana Maslany in 2016 but never quite cracked the mainstream fanbase like Black Mirror and Doctor Who did. After witnessing the suicide of a woman who looks just like her, outsider and orphan Sarah Manning (Maslany) assumes her identity. But she soon uncovers a conspiracy that will haunt her past and define her future. It's difficult to explain Maslany's powerful performance(s) without spoiling the plot altogether, but it's one of the most unique and impressive turns in science fiction TV. Though sometimes a little out there with plot devices and characters, especially in the later seasons, Orphan Black is a great watch for any sci-fi fan craving excellent female-led drama and comedy.
Chef's Table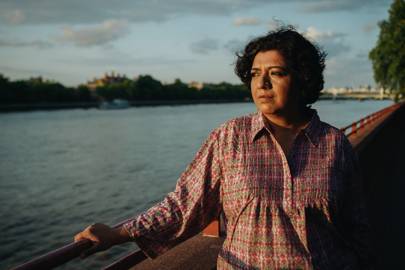 Don't watch this when you're hungry. Each episode of this mouth watering series goes into the kitchen of one of the world's top chef's and looks beyond their creations. With restaurants still open in limited ways because of the pandemic, Chef's Table is the perfect way to get inspired and passionate about food. What's more, there are six seasons to get your teeth stuck into. The most recent of these involves Sean Brock, who is dedicated to reviving lost flavours and Tuscan butcher Dario Cecchini who is trying to change how the world things about meat. If you really want to get your mouth watering, the entire of season four is dedicated to pastry.
High Score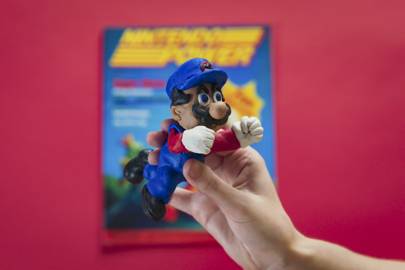 Gaming has grown to be a huge industry with leading titles costing tens of millions to develop and produce, but it started with humble origins. This mini-series charts the backstories of some of the most beloved gaming giants. Episodes cover the history of violence in video games, looking at the creation of Street Fighter and Mortal Combat, how Sega flourished with the help of Sonic and the rise of Nintendo, which started out as a Japanese playing card company. Expect all your favourite gaming characters but with the added bonus of the human stories that led to their existence.
Selling Sunset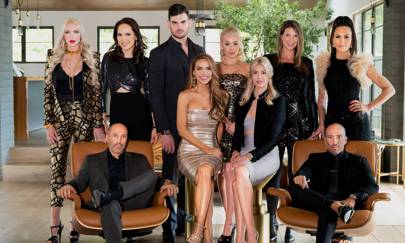 Selling Sunset feels like it comes straight from another planet, let alone another era. The reality TV show follows the improbably glamorous employees of real-world LA estate agent firm The Oppenheim Group as they attempt to flog multimillion dollar homes to one-percenters. In the world of Selling Sunset, clients whine about not having space to store their 12 cars while the agents spin the most minor barbs into season-long feuds. One incident – where one agent scoffed at the provenance of another's engagement ring – was enough to provide two full seasons of drama. But in Selling Sunset, where everyone is awful and capitalism is the only guiding star, normal rules do not apply. You will hate it, and you will love it.
Prison Break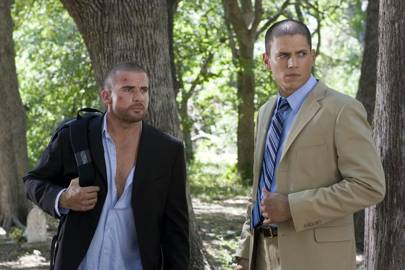 Some writers perfect the cliffhanger – the team behind Prison Break were some of the best at it. Each episode leaves you on the edge of your seat wanting more. While Michael Scofield (Wentworth Miller) purposefully lands himself in prison to free his brother Lincoln Burrows (Dominic Purcell), it is just the beginning of something much bigger. And darker. Through 90 episodes across five seasons – although the best series are at the beginning – the brothers are involved in prison riots, breakouts, plotting, and tense exchanges with fellow inmates. Thankfully due to all the seasons streaming, there's only a few seconds to the next episode.
Last Chance U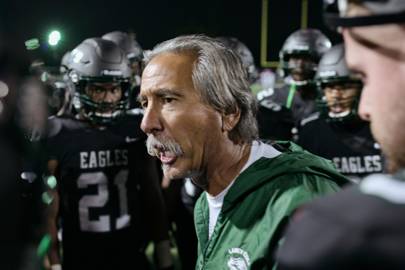 Last Chance U is one the most successful documentary series on Netflix and Part 5 is the best season yet. The series, which follows the travails of junior college student athletes aiming to break into big time college football and ultimately the NFL, benefits from shifting its focus from oddball rural towns with outsized ambitions and imported talent, to the inner city Laney College in Oakland, California. Laney isn't rich. It doesn't import players to improve its team. It doesn't house and feed its players. It's a genuine part of the community and the players come from that community. The result is a series that shines a light on the growing dislocation and inequality in inner city America as the overflow from neighbouring San Francisco gentrifies the formerly blue collar Oakland. And, unlike previous seasons, Laney's head coach isn't an unbearable ass. It goes to some dark places, but is all the better for it.
Dracula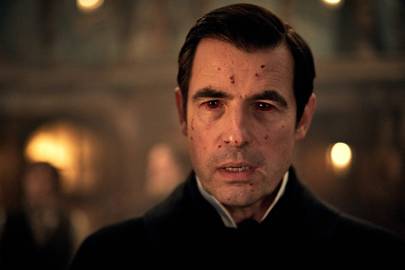 Mark Gatiss and Steven Moffat are at it again with Dracula, a modern adaptation of the classic novel that draws some inspiration from their previous work on the hugely popular Sherlock. Thankfully, Dracula has more in common with Sherlock's earlier seasons than the clumsy later ones, delivering a delightfully macabre take on the classic tale. Danish actor Claes Bang delivers a career defining performance as the eponymous vampire, who revels in sparring with an unconventional nun (Dolly Wells) who is determined to learn his secrets and end his centuries-long trail of terror. The three-part mini series will have you enthralled from its opening moments and keep you guessing throughout.
Warrior Nun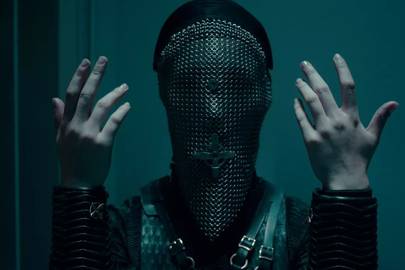 Based on a comic book character, Warrior Nun follows teenage orphan Ava Silva (Alba Baptista) as she gains miraculous new powers and becomes, well, a warrior nun. A mix of fight scenes, teen drama and increasingly farfetched plots involving angels, demons and an ominous tech company, it's something like a modern Buffy the Vampire Slayer by way of Riverdale, with a dash of Dan Brown. A guilty pleasure for everyone, in other words – if you can get past Ava's annoying voiceover.
Dear White People
It's based on a film of the same name, but Dear White People is a Netflix-original American comedy that's worth your time. The series follows a group of students of colour who attend a mostly-white Ivy League college. It shows their struggles against racism and discrimination and covers the same ground as the film. However, each episodes tells the story of one different character and lets you dive deeper into their lives and individual personalities. There's also some laughs along the way.